What is CUKCUK?
CUKCUK is the
Cloud-based Restaurant Management Platform
that helps restaurants to get
real-time reports
, take mobile ordering, payment, manage kitchen processing, inventory, purchasing, … On the other hands, it encompasses a range of solutions – including marketing, customer experience management, HRM, …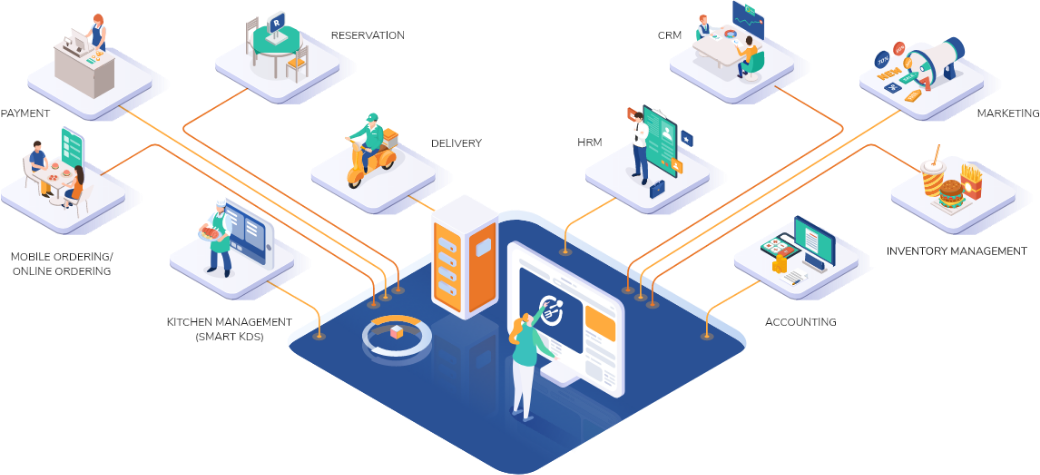 Outstanding benefits we bring to your bussiness
Access real-time reports from anywhere
Achieve real-time revenue, profit, cost, inventory, promotion, …
Comparative sales reports by time, items, staffs, …
Make in-time business decisions if you are on the go with Mobile optimizated Application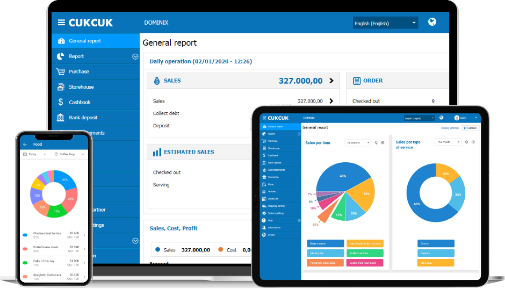 Automate the workflow to save labor cost
Tableside ordering on mobile, which minimize errors and provide customers the impeccable experience
Track the kitchen processing, reducing the waiting time
Fast and accurate payment on flexible devices such as mobile, tablet, POS, …
Tightly control loss
Automatically compare between bills and orders, check bills and kitchen ticket issues to detect differences
Check the cancellation of dishes and orders to avoid cheating
Measure and forecast the quantity of required ingredients to purchase just in time
Compare the actual use of ingredients with measurement to reduce waste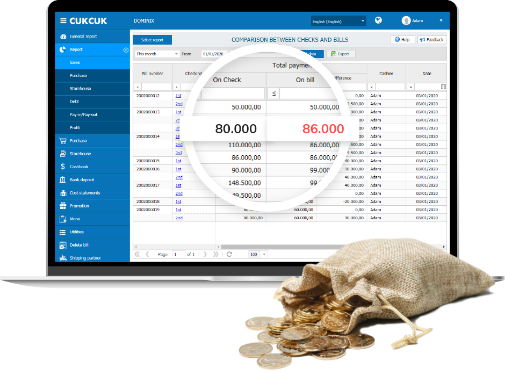 Raise the customer satisfaction
Intergrated with the digital membership management system helps to redeeming points and rewards
Notify the special sale or e-voucher to the specific customers
Expand the ordering channels, which attract new customers and increase return rate
Get real-time reports and insights
Save printing cost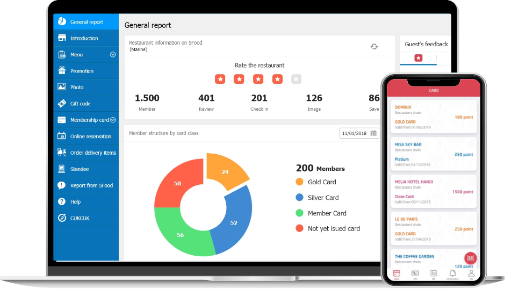 Manage the multi-branches on your fingertip
Centralize information from all branches to generate more than 40 real – time comparative reports and analytics
Manage different types of restaurant in one domain
Completely control over stock levels in each branch with automatically updated General account of input – output – inventory on mobile phone for transferring decision
Take initiative at recording cash-in/cash-out status at anytime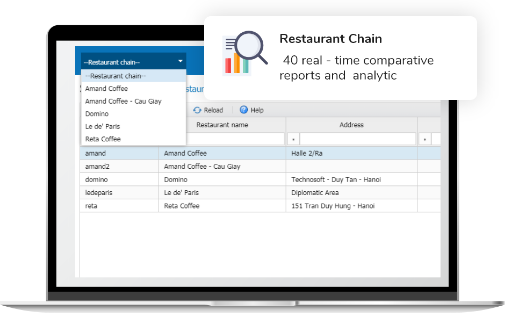 INCREASE SALES
to
REDUCE COST
up to
UPGRADE QUALITY SERVICE
at least
Why more than 30,000 customers all over the world accompanied with us?
The all things you need
Suits all types of restaurant such as table service, quick service, delivery, take away, … with specific version
Meets the requirements of all departments: receptionist, waitstaff, cashier, bartender/chief, food runner
More than 10 operative modules in the back-end with more than 40 real-time reports for making decision
Ease to use
5 minute to familiarize with the system
Free tutorial videos and documents that saves training cost
Cloud-Mobile technology application
Achieve real-time reports on mobile or any devices
Automatically upgrade features/versions
Work well without Internet connection
We are local
Supports the local languages and regulations about tax, tips or security policies
Complies with the local requirement of Department of Finance
The most trusted brand
Offically credited by more than 250,000 enterprises, organizations and household business in more than 15 countries
Qualified CSA Star, CMNI Dev, … for International Data Protection Standard
More than 100 certificates and awards such as ASOCIO Award 2018, APICTA 2019, …
High return of investment
Work well on all the devices without investing in new equipment
24/7 customer service
Monthly updated version with no extra cost
Local proffesors that provide consulting and implementation service (list partners)
Multi-channels advisory: call center, chatbot, forum, email, …
Customer testimonials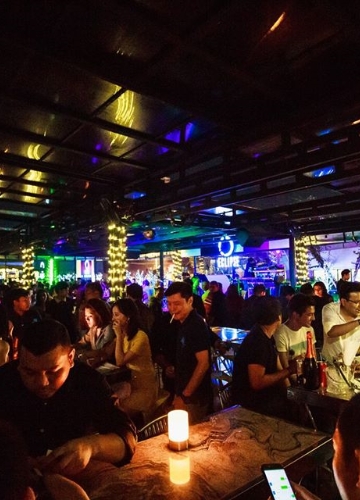 We're expanding outlets rapidly, therefore managing chain effectively is our priority. With CUKCUK, we are able to access instant reports via Cloud (real-time) across all outlets. Therefore, we can
quickly grasp the situation & easily compare the performance of each outlet
.

Eclipse bar
Myanmar – Chain Restaurant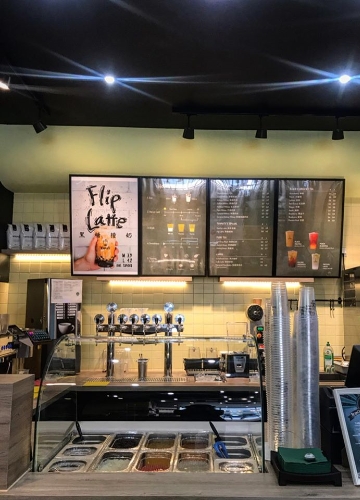 The system is
very smart & easy to use
. CUKCUK enable me to have
remote control & real-time checking reports, sales status
even when I am away.

Tea Mate
Germany – Quick service Restaurant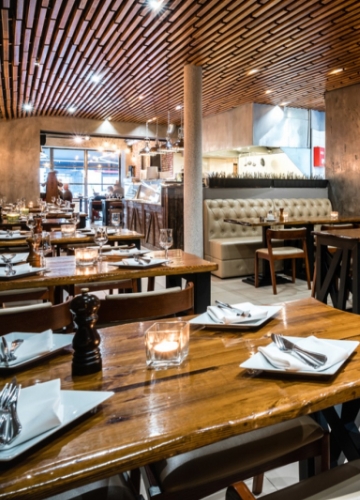 CUKCUK is
very user-friendly across many devices
. Some of the features are way more advanced than others like invetory, promotion & customer management. CUKCUK enables me to
understand my customers better, pushing sales by suitable promotions
.

La Sepia
Germany – Full service Restaurant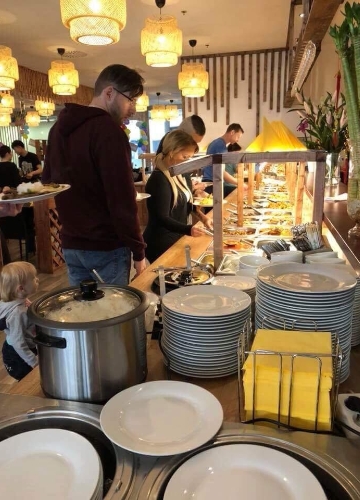 Managing inventory & calculating ingredients are 2 very important tasks in operating Buffet Restaurant. We need to make sure no-single dish will be run out of stock. With the AI technology in CUKCUK, we are able to predict/calculate "What kind" & "How much" ingredients that we need in the specific of time. Therefore, I can
have the purchasing plan accrurately
.

Lotus Buffet
Germany – Buffet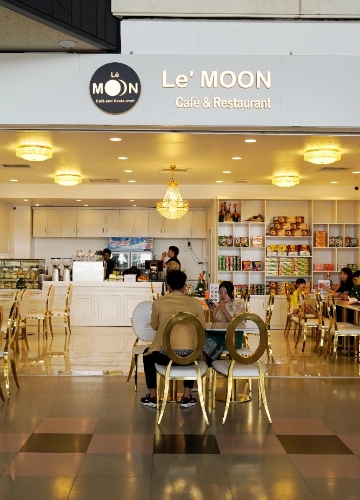 With many different reports, CUKCUK allows me to compare between orders/bills. I can
doube check on the differences to make sure everything runs smoothly and minimizing the cheating
.

Le' MOON
Laos – Coffee Shop