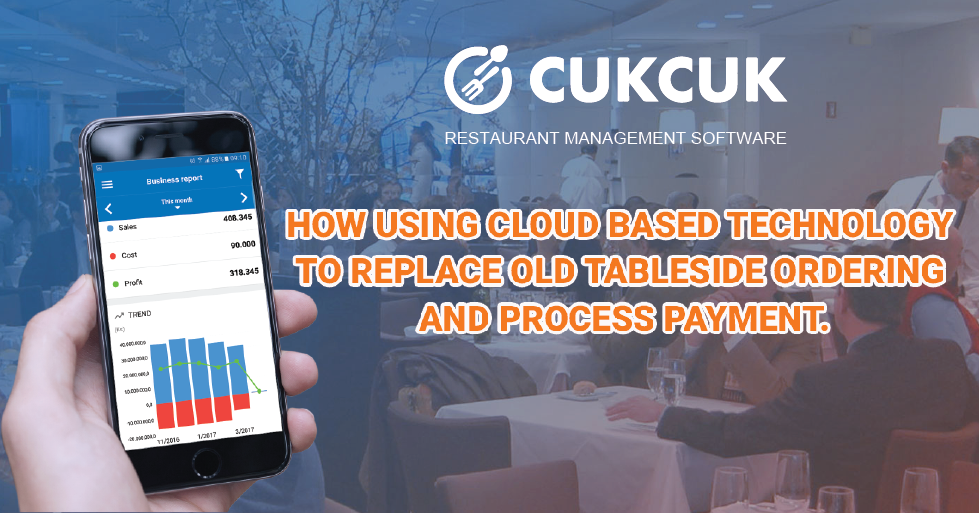 Taking order at tableside and processing payment for checkout are all crucial parts of how the restaurant operates. Every day, people try to find a new and intuitive way to improve the workflows. Incorporating
tableside ordering and payment technology
into your restaurant can actually make your employees and business more efficient while simultaneously boosting customer satisfaction levels. It is secure, easy to use and innovative.

No more handwritten tickets
+ Instead of hand writing, staff can take order directly on
iOS/ android mobile
and wirelessly send order to the kitchen without leaving the table.
+ No tickers will be lost and mistake is significantly reduced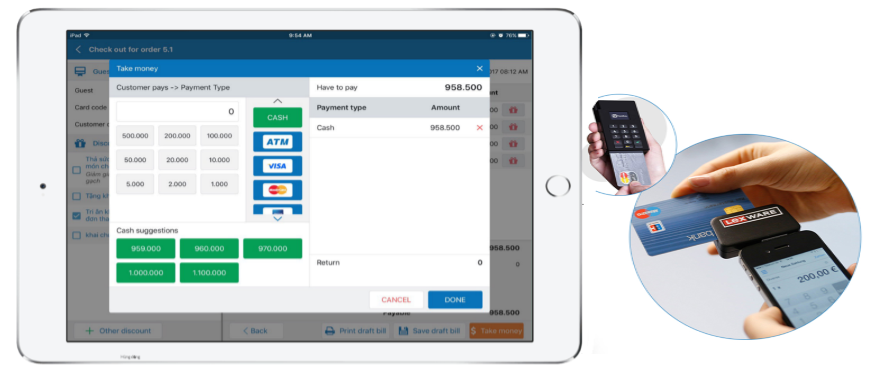 Quicker service
+ Staff can
process payment
at the table and the receipt and be printed or emailed. It allows few staff to handle more customers and more checks can be settle faster and more secure.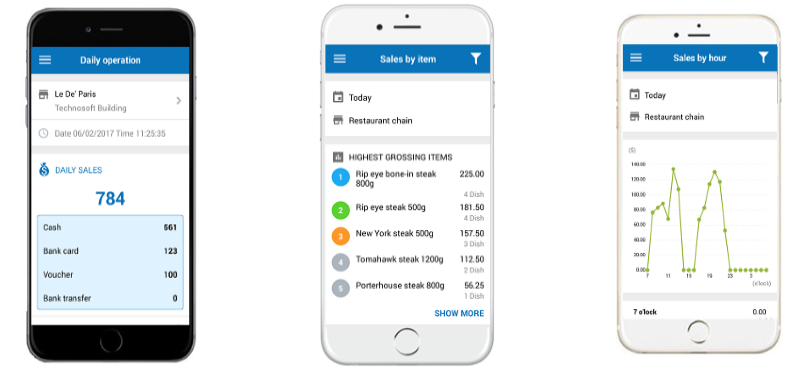 Real-time reports
+ Using mobile devices to access many reports included: sales, customer volume, profit & loss, …
+ Easy to view and understand with graph and number to make a better decision
Manage customer information
+ New customers' profile can be recorded by phone number or email.
+ Information can be collect for marketing or improve service purpose.
Provide professional service and convenience payment system will likely encourage customer to re-visit your
restaurant
. Applying technology into table ordering and payment system can also expect
customer to spend more money to visit your restaurant./.