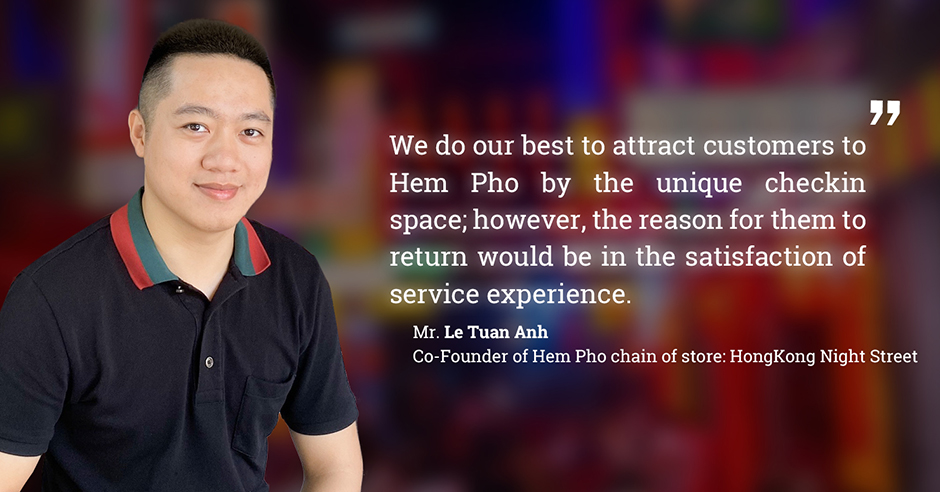 The success of Hong Kong Night Street beverage bar model at more than 50 branches across Vietnam has confirmed that this brand has successfully established a new trend, as well as dealt with  customer experience task to thrives sustainably.
In the past eight months, Hong Kong Night Street drinks bar has opened over 50 branches in Vietnam. Despite Covid-19, Hem Pho manages to achieve a remarkable growth, as well as becomes a "viral" checking spot continuously throughout social networks.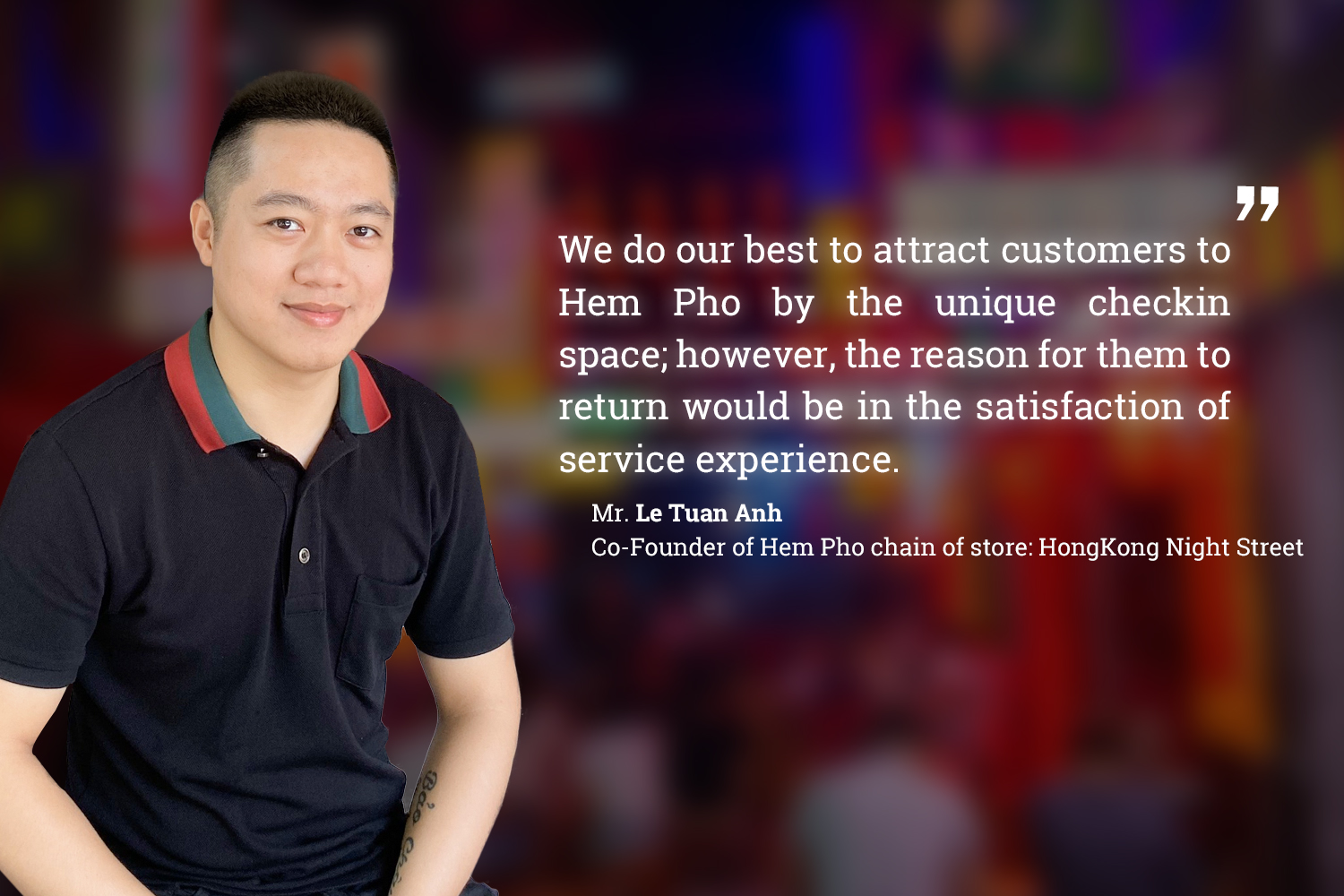 Having been doubted about the sustainability of this trendy business model, what Ham Pho's been doing is the answer of the team. Let's have a conversation with Mr. Le Tuan Anh, Co-Founder of Hem pho: Hong Kong Night Street to get a better understanding about the story behind the success of this brand.
Why did you and your team want to bring Hong Kong streets' asmosphere to Vietnam?
My team got the chance to travel to Hong Kong in late 2019 and was very impressed with the bustle alleys, street signs and neon colors. Food booths are always hustle and bustle but still brings a comfortable and joyful atmosphere for customers. So, we thought about packing these experience and determined to develop a business chain across Vietnam, therefore every customers, wherever thay are, can have a new experience and "travel" to Hong Kong at a price of a cup of lemon tea or coffee.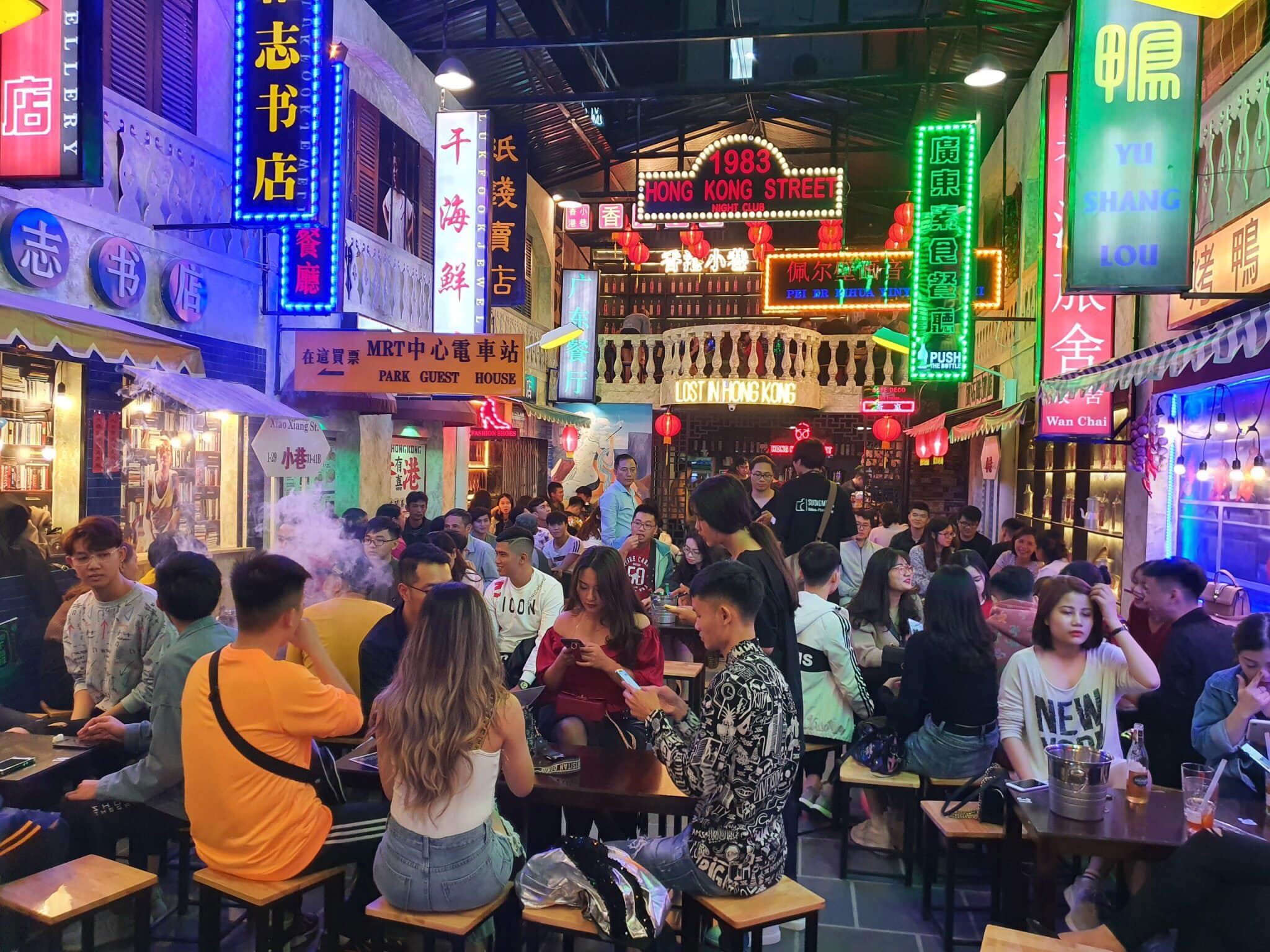 There are many doubts about the  relationship between fast and unsustainable growth of Hem Pho, so what contribute to the success of this business chain?
Hem pho have just took very small steps in the development plan of the team, so I have not dare to admit that it was successful.
VND 15.000 – 40.000 (USD 0.7-1.8) is a quite cheap price compared to the average price in beverage market. Meanwhile, the value of Hem Pho brings more than just a gathering place for young generation. We do our best to bring customers to Hem Pho with the unique checkin space; however, the reason for them to return would be in the satisfaction of service experience.
Regarding decoration, the initial investment was quite large to recreate a real and lively atmosphere in a Hong Kong alley. Every detail was carefully constructed, ensuring any corner is Hong Kong-like.
Regarding drinks, we strictly supervise the quality of the system from training to  management, so that the experience at every Hem Pho branch is the same.
Regarding service, we must order quickly, not let customers wait long and the payment process must be accurate, avoiding mistakes that make annoying. Hem Pho is doing pretty well in this part. At this time, the average number of guests in each branch would be about 200 people per day. Touristic destinations such as Nha Trang, Quy Nhon can even achieve up to 300-400 visits per day, but still ensure high speed and accuracy in service.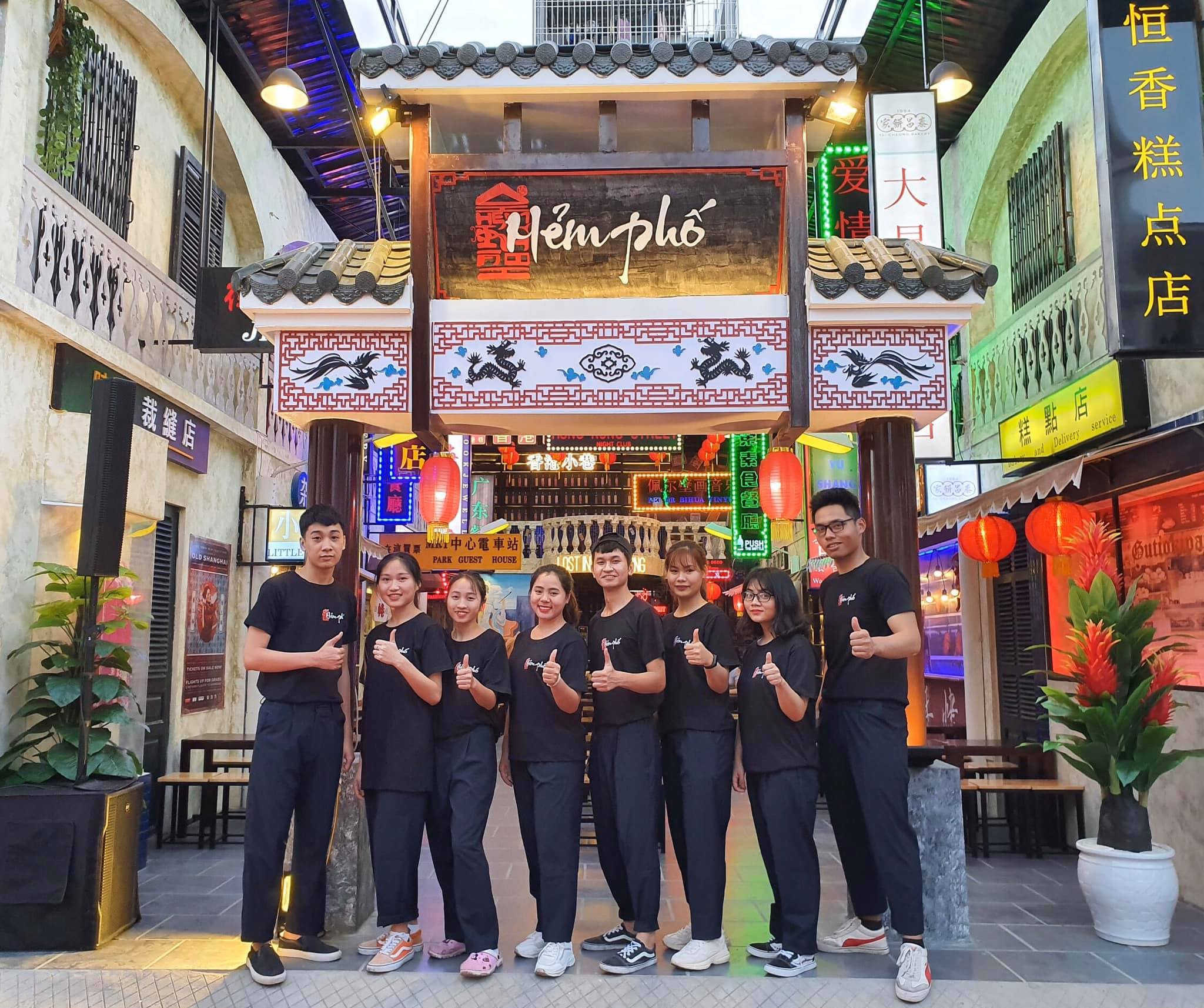 How to control the same service quality throughout the system?
First, we invested in thorough research on process, service standards and customer experience at Hem Pho. Then, we looked for a suitable technology solution with features that can meet those specific demands.
MISA Cukcuk actually helps a lot – Cukcuk is the software that Hem Pho is employing throughout the system. It has quick operation, user-friendly interface, which ensure high service speed and accuracy. This application has reports, detailed graphs, visualization and consumer preference at each brach, we could easily manage the system remotely, detect and support investors timely.
Besides, the number of guests often increase highly on a particular time of the day; therefore, the use of this software will reduce the pressure on the staff, giving them more time to observe and serve customers.
As a young entrepreneur, do you want to share any advice for young people who share the same passion for F&B business?
I think speed is crucial in business. Even in the time setting up the original store, we did not have sufficient financial resources;  but still decided to convince the investor just by the idea on paper and we succeeded. In F&B section, the market and consumer habits change every day. If you don't materialize your idea today, tomorrow you may come across your idea but your idea is owned and executed by someone else.
In addition, the brand needs to go hand in hand with service experience to get a large loyal customer base.
The backbone of any business are management and operation. You should look for technology solutions from the beginning to keep up with the current trend of digital transformation. Technology is also the answer for the customer experience I mentioned earlier.
Source: cafebiz.vn